Plumbing Services in Sandy, UT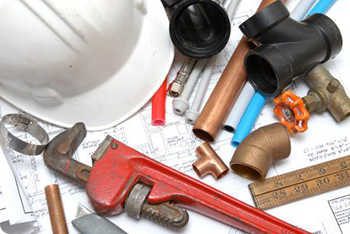 How do you know that you've found the right plumbing company--one who appreciates you situation and understands your home's needs? At CW Heating & Air, we've grown to become one of the most successful and trusted plumbing companies in Sandy, UT, for over twenty-three years and counting. We respect our customers greatly, and are proud of the many longstanding relationships we have forged over the past two decades.
You can trust CW Heating & Air to handle your job with precision and professionalism.
Professional Plumbing Service in Sandy, UT
Full-Service Residential Plumbing
Sinks, Faucets & Kitchen Plumbing
Bathroom Plumbing, Toilets & Shower Installs
Water Heater Installation
Rooter Drain Lines
Camera/Video Drain Lines
Plumbing Maintenance Packages
Pro-Pex Plumbing Installation
New Construction Plumbing Services
Outdoor Plumbing Design & Installation
Did you recently purchase a new Sandy home? Looking to upgrade your kitchen or bath's plumbing system? CW Heating & Air staffs a dedicated team of professional Sandy plumbers, ready to focus all their energies on making your project an efficient success.
Home Plumbing Service & Repairs in Sandy, UT
We understand that calling for plumbing repairs can be a little unnerving. You need to know that your job will be done correctly on the first attempt, in an efficient manner, and at a fair price that won't force you to make financial sacrifices. When you call CW Heating & Air, that's exactly what you can expect. We appreciate the fact that you've placed your trust in us, and we work hard to uphold our end of that.
Kitchen & Bathroom Plumbing in Sandy, UT
Of all the ways to add life and new style to your home, few projects allow you to get as creative as bathroom and kitchen plumbing. The choices are literally endless. Whether it's faucets and hardware, or sinks and tubs, the professional plumbing experts at CW Heating & Air will help transform your kitchen or bathroom. We offer the best selection of name brand plumbing accessories, fast professional installation, and industry-leading expertise.
Let us help you find the solution that is right for you and your family. Call (801) 254-9669!
Other Services: